Home
UST- C Training
Florida UST- C Training Information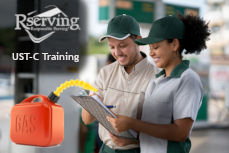 Register an "Employer Account" to enroll employees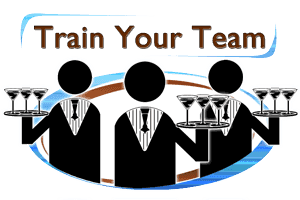 Click for Team Discounts
Click to get information about discounts if you need to train multiple team members. You will be redirected to Rserving.com
UST- C Training is also available through the following offer:
Meets Requirements for UST Training in Florida
UST Record Keeping Requirements for Florida:
Records of current training certificates for designated Class A, B, and C operators shall be maintained for as long as the operators are designated for that facility.
A designated Class B operator for a given facility must provide the facility owner or operator with signed and dated written verification in the form of a list of all Class C operators who have been trained for that facility, which includes the date of that training. Owners and operators must ensure that a current and correct list of trained Class C operators is maintained at each facility or electronically provided by the Class A or B operator for inspection by the county or Department.

State Contact Information:
Florida Department of Environmental Protection
Division of Waste Management
Bureau of Petroleum Storage Systems
Twin Towers Office Building
Room 403, MS 4575
2600 Blair Stone Road
Tallahassee, FL 32399-2400
Phone: 850-245-8839
Fax: 850-245-8831
Fund Program
Florida Department of Environmental Protection
Petroleum Cleanup Program
Twin Towers Office Building
2600 Blair Stone Road
MS 4540
Tallahassee, FL 32399-2400
Phone: 850-245-8839
Fax: 850-245-8877